Crozdesk 2020 Quality Choice award
Ziggeo Wins recognition by Crozdesk for being top ranked solution on Crozdesk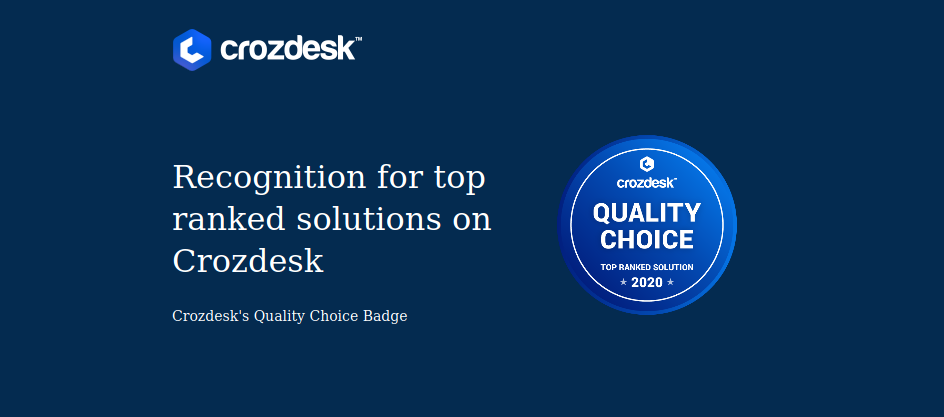 Crozdesk's Quality Choice badge gets awarded to vendors that set themselves apart from the rest of the market. Only solutions that earn themselves a Crozscore that is higher than 2/3s of other vendors receive this badge.
— Crozdesk's explanation of "What is Quality Choice badge"
See more on
Crozdesk.com about Ziggeo
.