Award-Winning Video Analytics
Award-Winning Video Analytics for API and SDK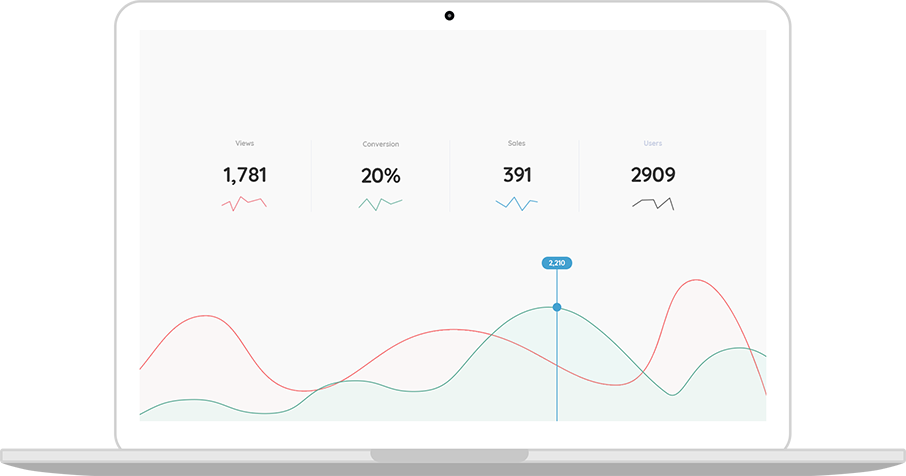 Analytics
Recording Statistics
Playback Statics
Historical Data
Versatile Filters
Granular Breakdowns
By time and date
By mobile and desktop
By operating system and browser
By location and language
Analytics Views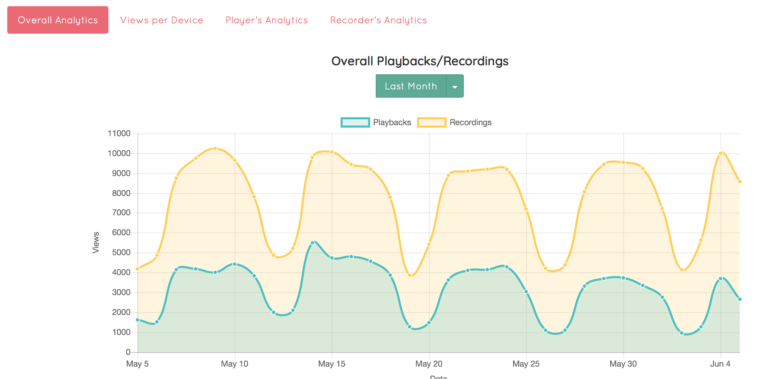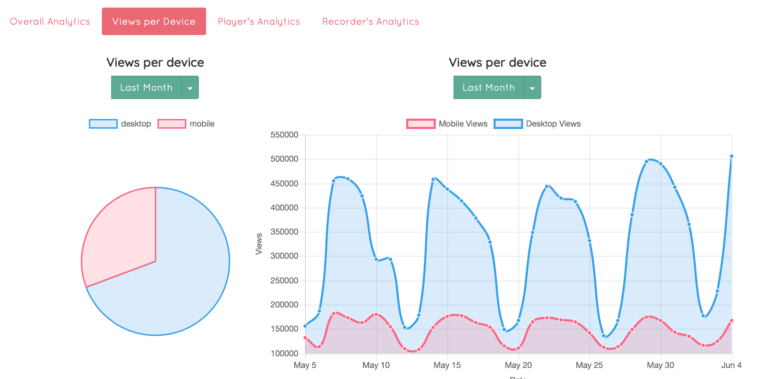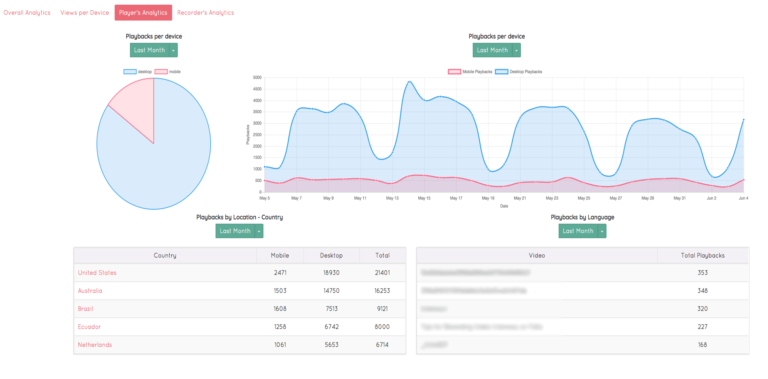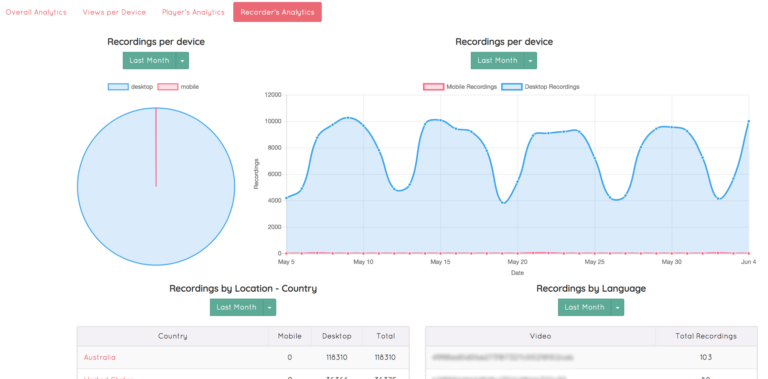 A Few Voices
You go above and beyond. We were up and running in no time. Ziggeo has great technology.
Lead Engineer at Crowdrise
I love that we can now easily capture candidate videos. Ziggeo's video technology has been seamless.
Partner at Union Square Ventures
Our customers were able to record and send us their videos at the touch of a button on mobile and desktop. Ziggeo was a great solution.
SEO Manager, Jet2.com and Jet2holidays.com
We saved hundreds of development and dev-ops hours using Ziggeo.
Tribute
Ziggeo is... an extraordinary way to get insight on a large number of people in a very short period of time.
Best-selling business author
It's the Twilio for Video
TechBreakfast
As Featured on Product Hunt in December and February.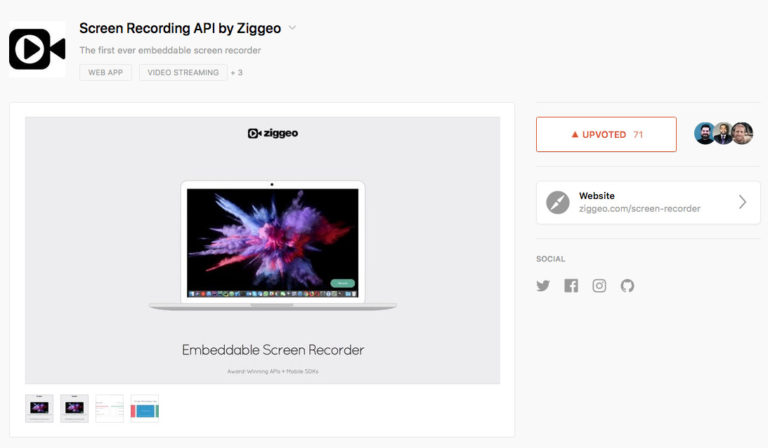 As Featured on Product Hunt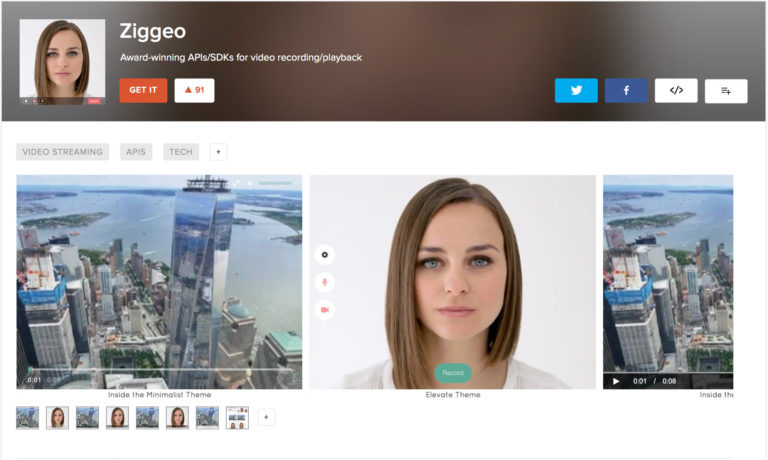 As Featured on Product Hunt
Explore Ziggeo Products
Products work seamlessly with one another
Video Recorder
Records + uploads videos from any device/browser. Supports HTML-5 / WebRTC. Mobile-friendly, responsive, and fully customizable.
Check out our Video Recorder
Video SDKs
Native mobile SDKs for iOS and Android. Supports seamless video recording and video playback across all apps, browsers and devices.
Read More about Video SDKs
Video Manager
Organize, curate, brand and launch videos from your own personal dashboard. Our management system streamlines your process.
Start with Video Management