Ziggeo Pages
Ziggeo pages are an easy and turnkey way to get up and running with Ziggeo without the need for a hosted solution.
What are Ziggeo Pages?
Ziggeo pages is an easy way for you to capture videos from your community, moderate them from your dashboard, and display them as you like. We've created templates you can select to make video submissions easy — and to display videos in an attractive gallery like video wall. Templates are fully customizable, and we also offer a hosted solution for your convenience. Details below.
Overview
Create your own landing pages
Hosted by and on Ziggeo servers (no server of your own needed)
Completely customizable by yourself from first line to last
Available templates to use for instant production ready pages in just few seconds
Video Submission Template
Easy, quick, turnkey solutions for:

video recording from your community
direct video submissions
showcasing videos

Dashboard for viewing, sharing, downloading, branding videos
Free hosted pages
Fully Customizable
Ziggeo Pages are completely flexible and fully customizable
Created in HTML/CSS, Ziggeo Pages can have any branding, look or feel you like.
You can configure whether videos are made automatically public or kept private (or shared with whomever you like).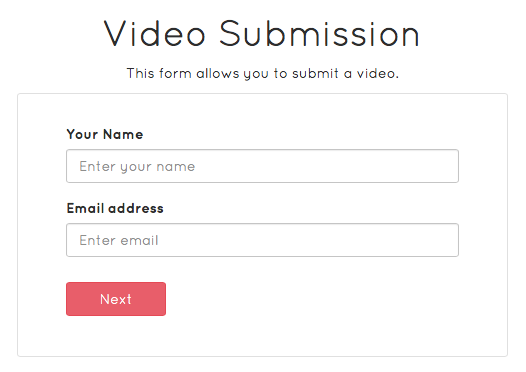 See More
Video Wall Template
Ziggeo is an approved add-on to Heroku (meaning Ziggeo went through a rigorous testing process)
Ziggeo's API fully integrates with Heroku
All Ziggeo functionality can be obtained through Heroku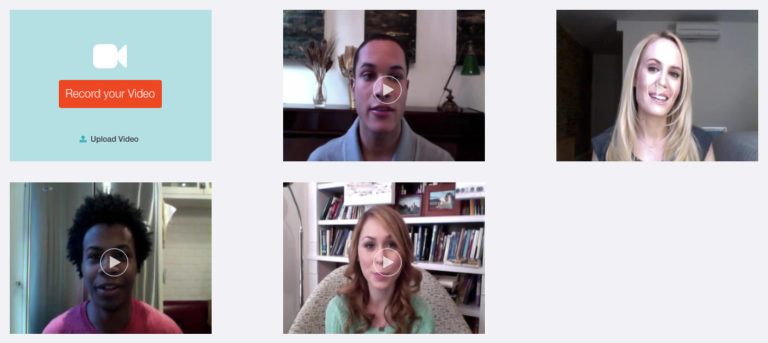 You Own Dashboard
Recorded videos are submitted directly to your private dashboard
From your dashboard, you can:

play videos
share videos
download videos
brand videos
add filters to videos
tag videos
launch videos to social media
Hosted Solution
Ziggeo Pages provide a hosted solution
No additional cost
Benefits of Ziggeo Pages
Hosting solution for your video submission page
Customize the look and feel of a Page and templates prior to integrating into your site.
Test out Ziggeo's recording/playback capabilities
Integrating Ziggeo Page Templates into Your Site
Simply copy the code and insert into your site. That's it.
Frequently Asked Questions
What is a difference between hosted page and landing page?
The difference is just in the words used, nothing else. Technically landing page is a page where you would lead your visitors to from some ads or marketing strategies while hosted pages are much more than that. For example, you can use our hosted pages solution as a landing page for your Facebook ads. Anyone going to them can see the content you prepare and then they can easily record or upload a video. Once finished you can send them off to your own website or just take them back to Facebook. This would be typical use of landing page. With our hosted pages you can also create full featured page where your customers can come as if it is part of your website. If can also be used to prepare some codes (for example with template) and then for you to copy paste them to your website. In the end, how you use them is completely up to you.
How soon is the hosted page ready?
We were told by a customer that they went to the event and needed a way to capture some info. They remembered our hosted pages, logged in, created a page and within 2 minutes they had a page open on their tablet that they could share with others as well as to capture video directly from that tablet. In those 2 minutes they logged in, set the URL and slightly modified the code and all from their tablet. You too can create the hosted page in 2 minutes, even if you do not know HTML codes, try it and see how simple it is. Pick your URL, pick a template and click on create. That is it. So to answer your question - as soon as you click that button to create them, they are ready.
How far can we customize it?
The entire page is completely yours to control. From the first character to the last. We have the code editor provided to help with the process.