Video Submission Form
Ziggeo's video submission form allows for both videos and information to be captured and viewed within a private dashboard and/or featured on a video wall.
The video submission form is part of Ziggeo Pages,
Ziggeo's hosted solution
, which includes:
Video Submission Form
Videos sent to your private moderation / media management dashboard. See more here.
Videos can be displayed on a Video Wall
Flexible form
The video submission form can be configured to capture the information you need
The information captured on the form becomes part of the video metadata which can be stored and/or featured as desired
The form can be hosted by Ziggeo or integrated into your own site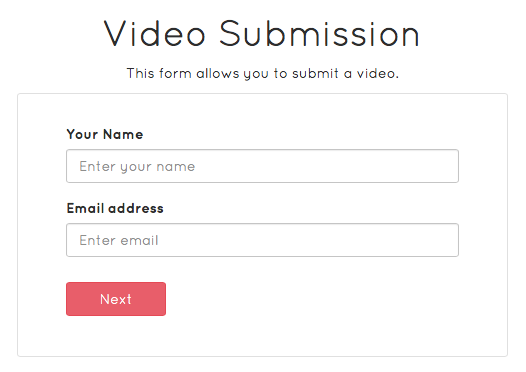 Metadata Captured
The form can be customized to capture any information you like, including:
Name
Company
Twitter handle
Email address
Note that information you capture can be automatically made public, and others kept within your private dashboard.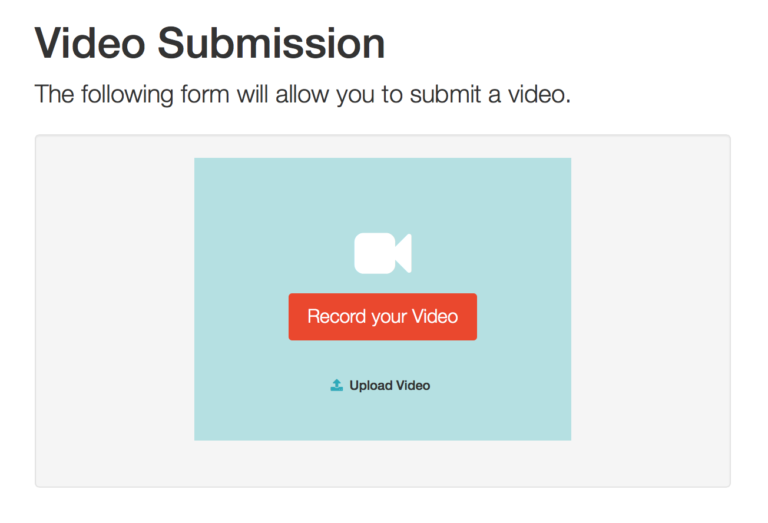 Frequently Asked Questions
Do we need to do any coding to have this working for us?
The hosted pages system, which includes the video submission form, is designed with a no code changes needed approach. Just click, type in URL and that is it. You are ready to share and capture info.
How many hosted pages can we create?
As many as you wish. There is no limit set for the same.
Can I use the video submission form as my landing page?
Yes. The hosted pages and landing pages are one and the same. Our hosted pages offer you complete customization from the first to last character on the page - if you decide to go into code (optional).