Ziggeo's Wall of Videos Solution
Ziggeo has designed a flexible open-source video wall that can be fully integrated into any site or platform -- or used as part of a Ziggeo Page, Ziggeo's hosted solution.
Can be customized to integrate seamlessly into your site's page
Can carry metadata (e.g. name, twitter handle, etc.) that appears next to the appropriate video
Programmed so videos can automatically appear on the wall or first moderated and appear only once approved.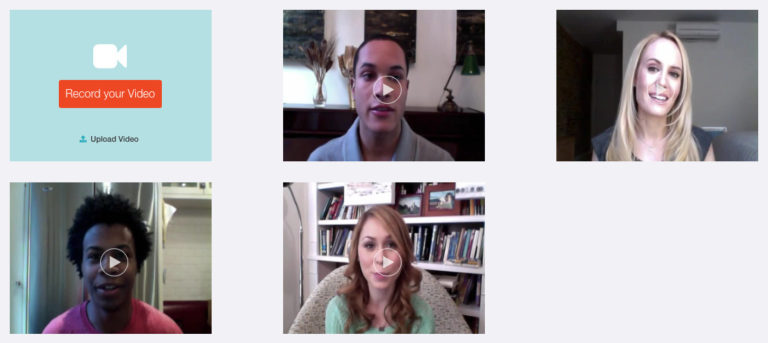 Uses of our wall of videos
Video Testimonials
Wedding Guest Video Book
Wall of Videos for Conferences
Video Community Profiles
Video Yearbooks
Open-Source Video Wall
Video wall can be seamlessly integrated into your site (or hosted by Ziggeo via a
Ziggeo Page
) Code for the video wall can be copied and altered as you like You can find more information here: Get the code from
GitHub
Video Wall as part of Hosted Ziggeo Page
Ziggeo Pages is a hosted, turn-key solution.
See more here
. The video wall template can be:
Configured as you like
Automatically posts submitted videos to the video wall
Note: the process can be configured so videos can be approved prior to appearing on the wa
A custom domain can be configured for your Video Wall