E-Greeting/Invitation Sites
Easily capture videos from hosts and guests with Ziggeo's video APIs and SDKs. Record a video and tell them to their face.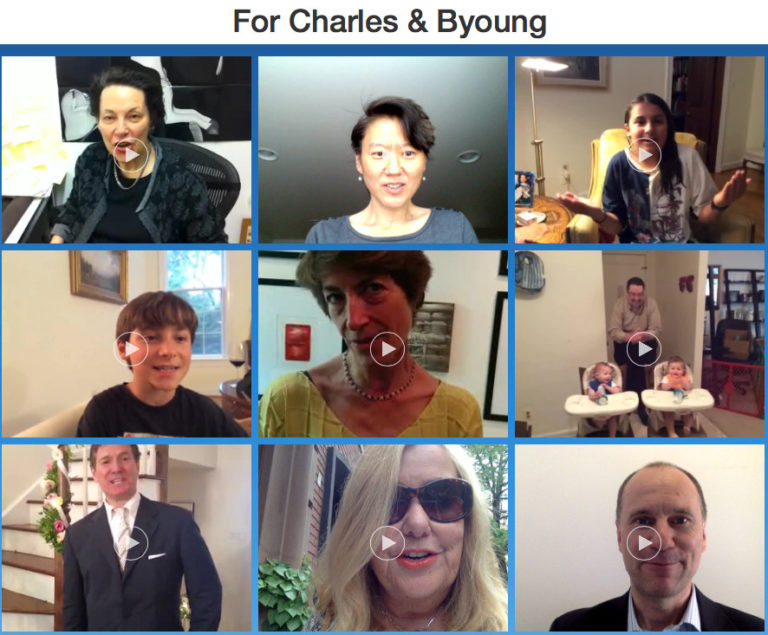 Wedding Album · Digital Memories
E-Greeting / Invitation Card Use Cases
Event announcements recorded on video
RSVPs recorded/submitted on video
Thank you videos recorded
Video wishes / cards recorded, e.g. Happy Mother's Day! by son
Party videos
Event announcements
Announce your event on video
Video announcements only viewable to invited guests
Bring your invitation alive!
Video RSVPs
Can't come to the party? Record "so sorry I can't come" on video
Video responses viewed by host and/or guest list (viewing permission can be set)
Thank you Videos
Want to thank guests (on video) for coming to the party? Use Ziggeo
Thank you videos can be individually recorded and sent
Can also send a collective thank you video to your guest list
Party Videos
Want to capture videos from your guests at the party? Use Ziggeo.
Want to share videos from the party with your guests? Use Ziggeo.
Use Ziggeo's Open-Source Video Wall to display party videos in digital album
"It's the Twilio for Video"
— Ron Schmelzer, TechBreakfast
Key Features
Video messages can be uploaded or recorded on mobile (or other) devices
Video recorder embeds into invitation / draft card form
Video player embeds into card or invitation itself
APIs for video recording/playback and SDKs for video recording/playback
Supports web-RTC across all devices / browsers where webRTC is enabled
No need to download an app to record or play video
Videos viewable only to those with permission
Set maximum recording time for shorter videos so guests can't leave long messages
See All Features
Added Revenue Opportunity
Use video to create premium cards and charge more for them
Ziggeo's API fully integrates with Heroku
All Ziggeo functionality can be obtained through Heroku