Videowalls integration
See info on how videowalls extend Ziggeo plugin
Ziggeo's Videowalls integration
Ziggeo Videowalls plugin offers videowalls through its hooks into the templates editor as well as hooks into the parsing process itself. First things first, you should get it into your WordPress website.
How to install
To add VideoWalls to your WordPress website you would need to install it. There are few ways, and we have described them here: Installing WordPress plugins.
Before you check the steps out you will need to know how to find the plugin. You can do so by grabbing it from WordPress repository here: Videowalls for Ziggeo.
How to set up
As you install and up activate the plugin you will have access to its settings and see it in your templates editor.
You will find the settings under Ziggeo Video menu. The settings page for Videowalls is titled Video Walls for Ziggeo Video.

All settings provided by this integration are shown on this page.
You will be able to set if the integration should be applied to the templates editor as well as to provide the default videowall style.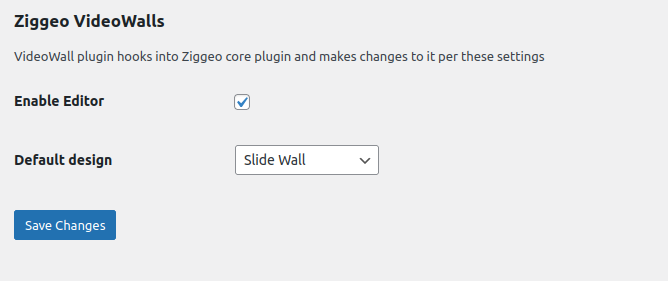 How does it work?
It has a deep integration into the templates editor and the parser.
With this it offers you options in the Easy Templates Editor as well as in Advanced Templates Editor.
These templates work just like other templates in the templates editor.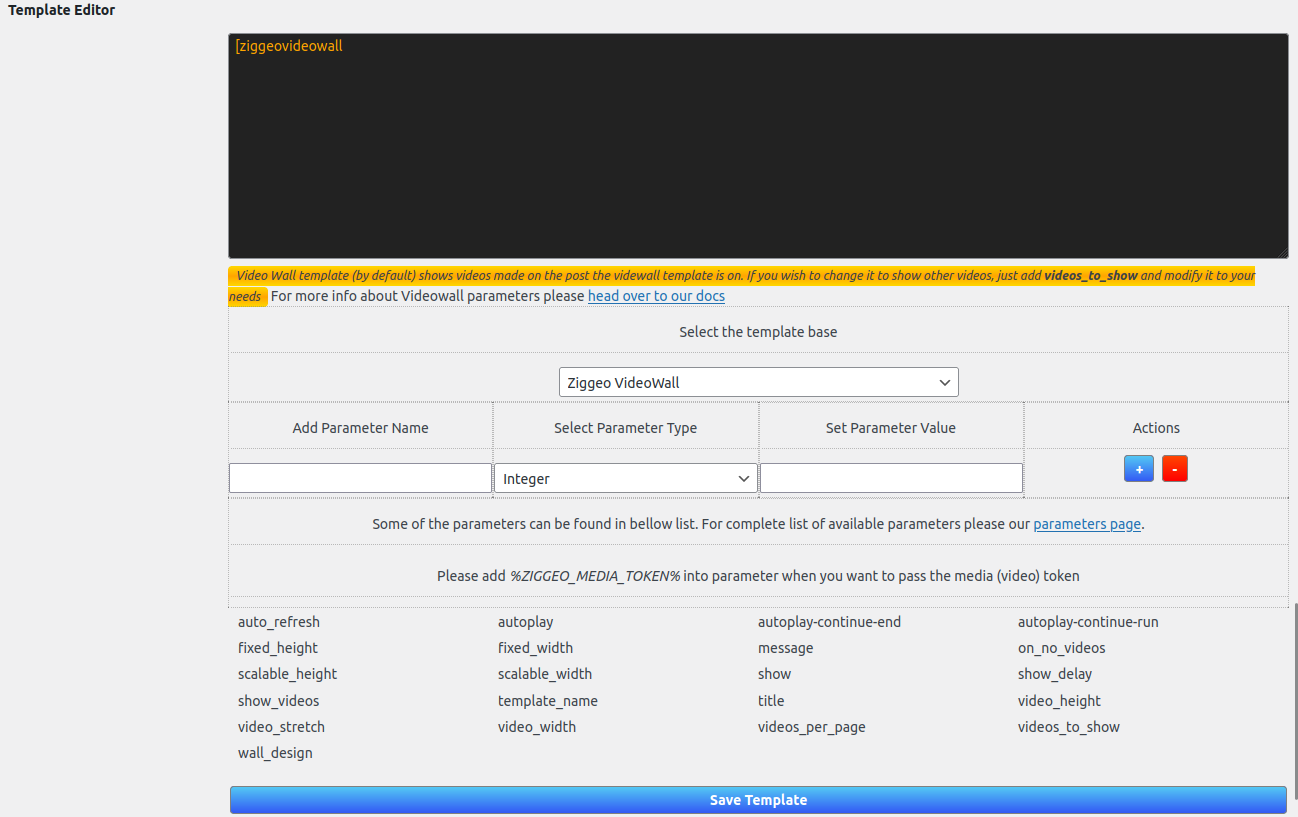 That is it. The rest is to set it up as you would any other template.