Errors in setup
Common errors when using Zapier with Ziggeo and how to resolve them.
Connecting Zapier and your Ziggeo application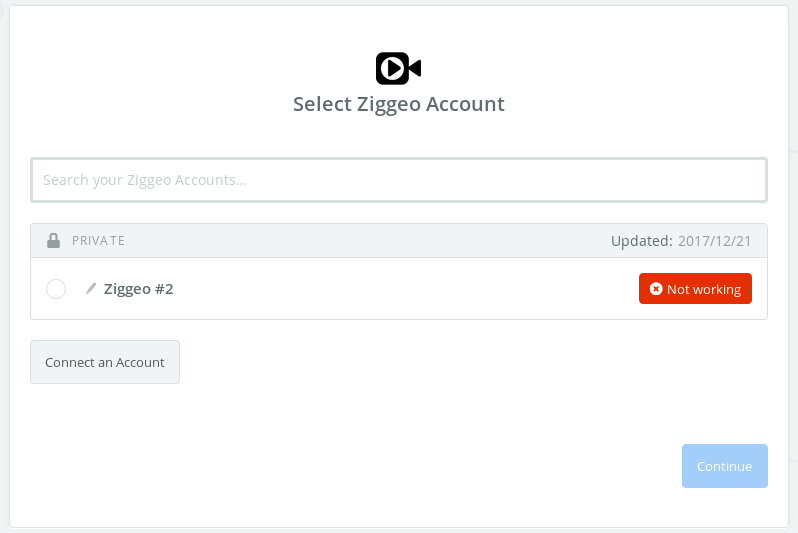 If you log into your Zapier and see the error as above, it means that the details you have provided no longer work.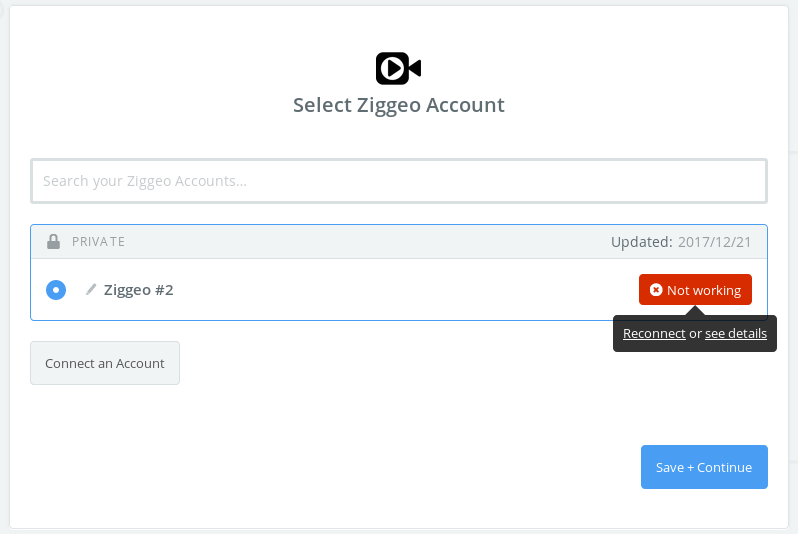 If you have copy pasted your application token and private key this error means that you have selected a wrong region. Please make sure that the region you select here is the same as where your Ziggeo application is based in.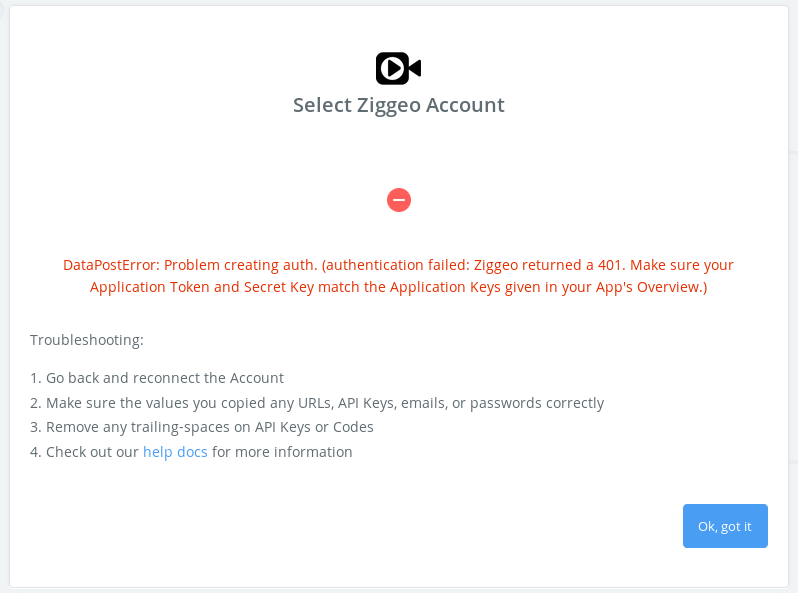 Please make sure that right details are provided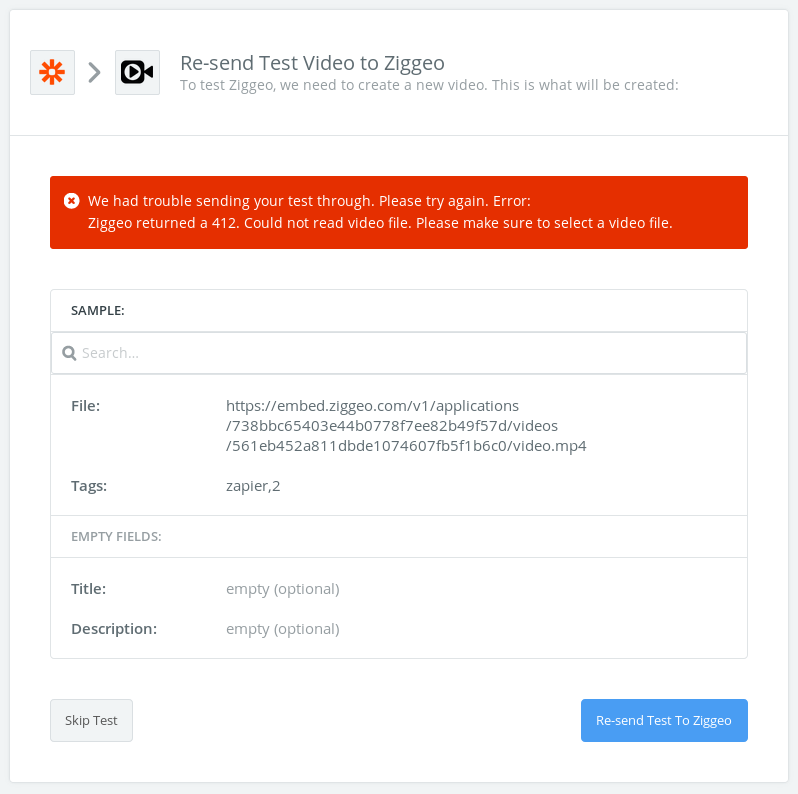 This can happen for several reasons. Make sure that the video is sent as an actual file (uploaded) not as an attachment or a link.