Get Started
Best way to get started with Ziggeo's integration for Zapier
Connecting Zapier and your Ziggeo application
It is very simple to connect to Zapier so relax and enjoy the process. It involves several steps, and if you end up with a trouble on any of them. Check out our helpful page for just such cases.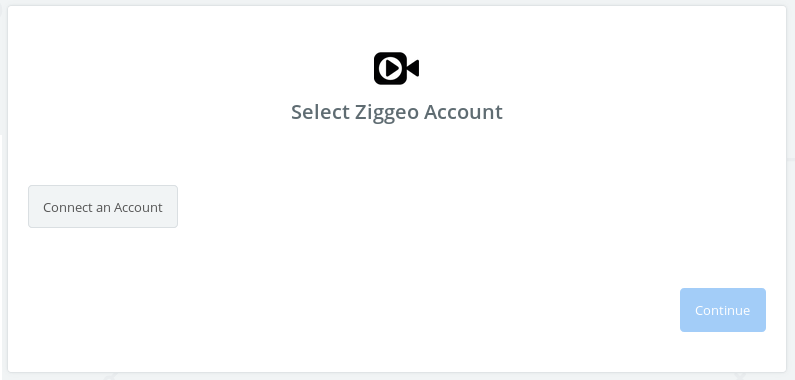 Connecting to Ziggeo app will show you the screen to choose your Ziggeo account. Click on Connect an Account button to start the process.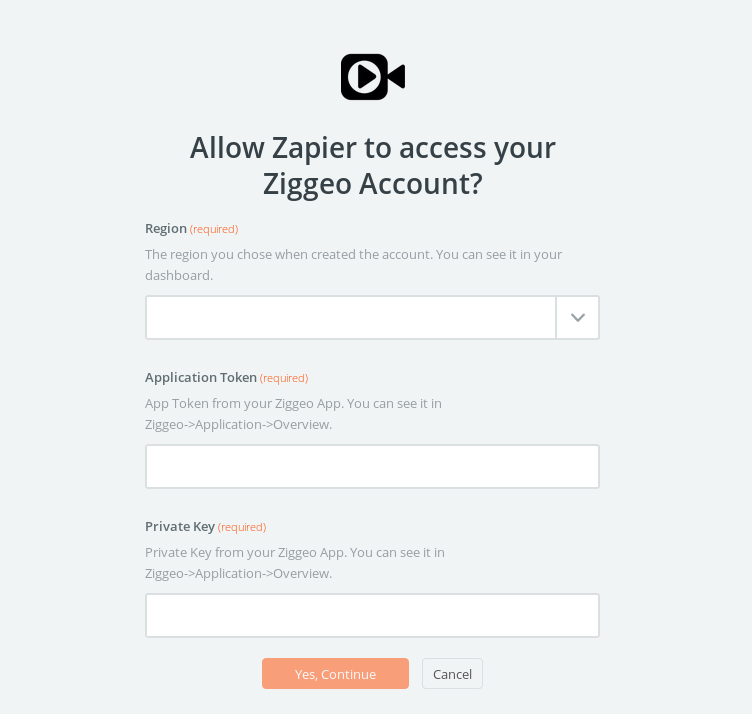 On this new screen you will be selecting the region in which your application resides and add application token and private key. In next step we will show you where to find them.
Where to find the details for your Ziggeo application
Very simple copy and paste that you do only once, so lets jump through them really quickly:
Log into your Ziggeo account.
Click on the application that you want to connect to from Zapier in the menu on the left.
Choose "Overview".
Copy "Application token" and paste into proper Zapier field.
Copy the "Private key" and paste into proper Zapier field
for visuals check the screenshot bellow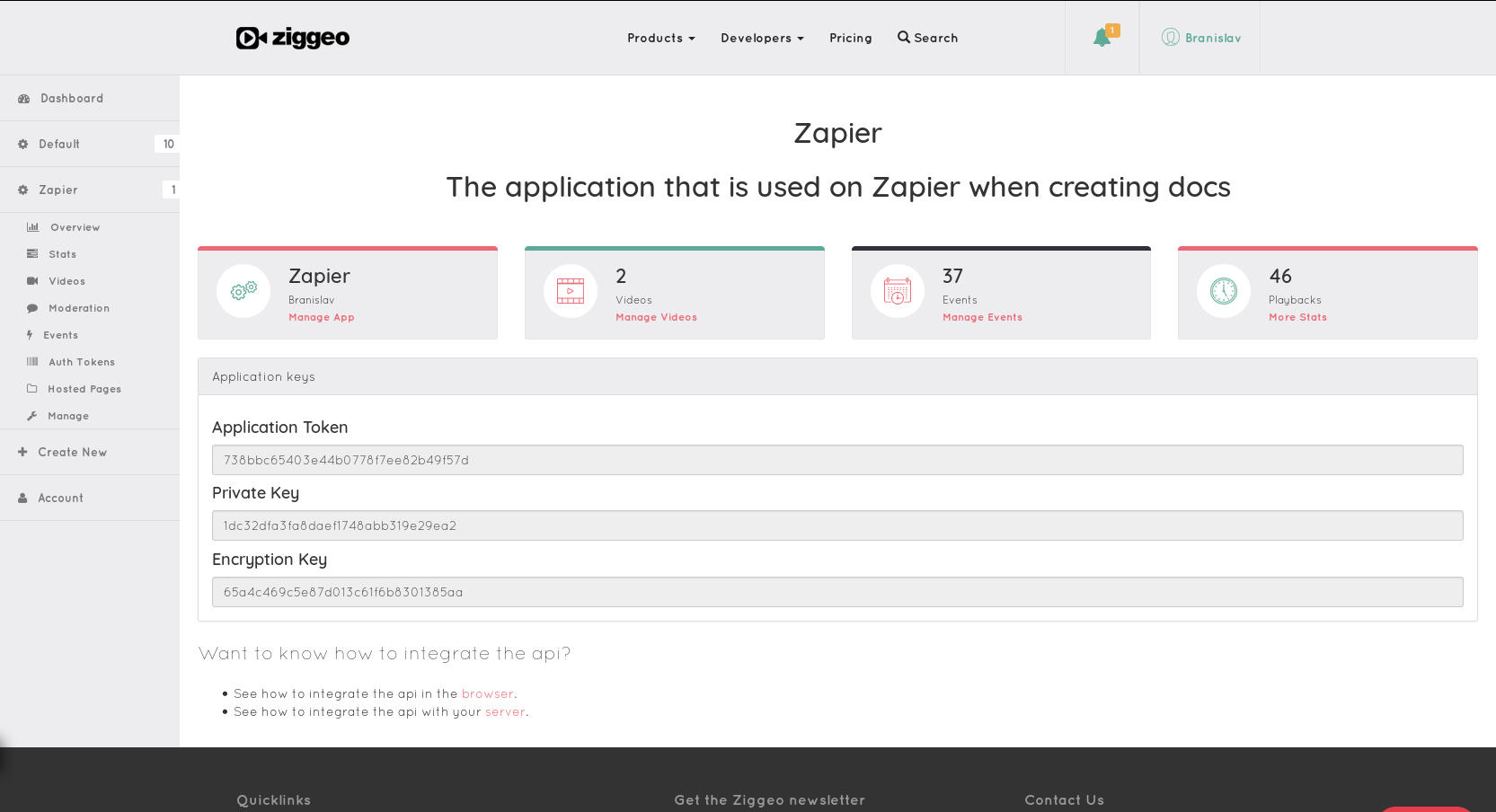 We recommend copy pasting one token/key at a time to your Zapier screen instead of writing them by hand.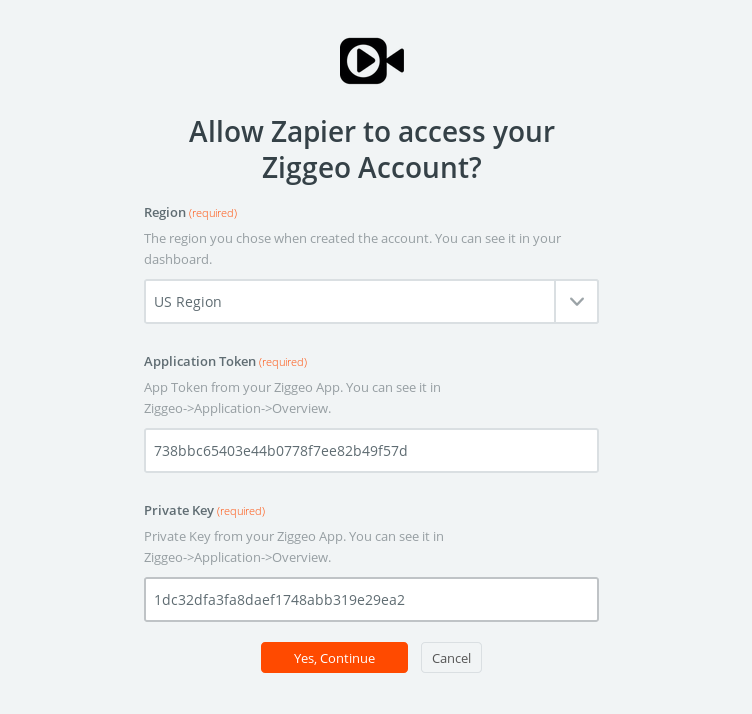 Once you fill out the form, click on "Yes, Continue" button located at the bottom.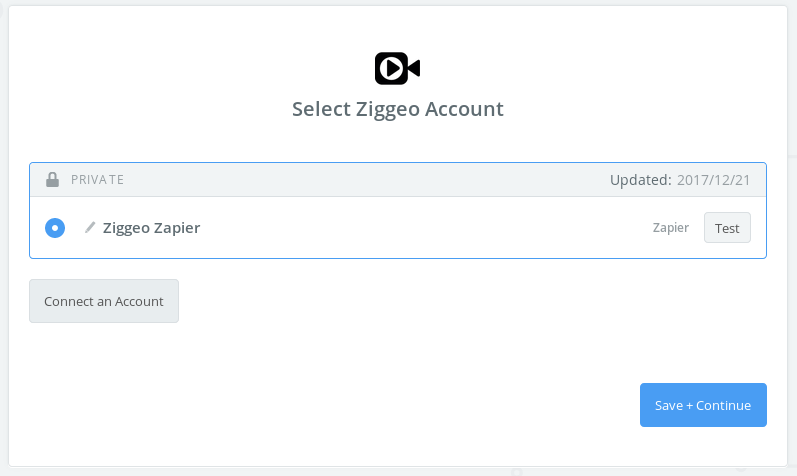 Great. You have connected your Ziggeo application. Lets just test it out and confirm that it is working right.
We have a "success"-full liftoff. Your Ziggeo application is connected to Zapier and the rest is on you what you want to happen.